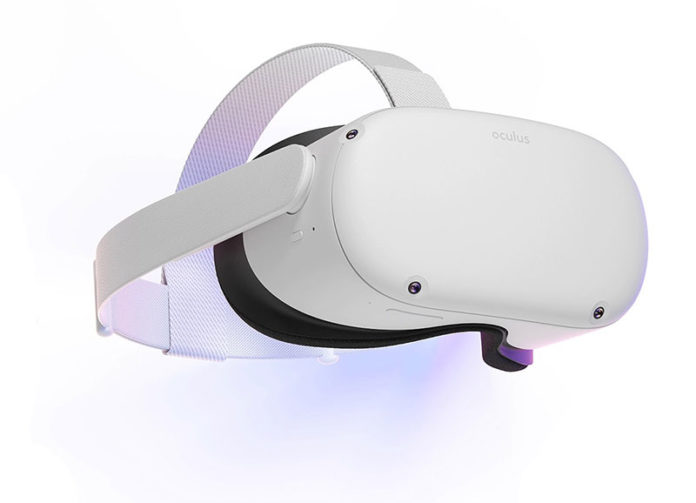 It took me a while to create this How to Watch VR Porn on Oculus Quest 2 guide. Mainly because I wanted to fully test it (cough.. cough…). Even if the first Oculus Quest and Oculus Quest 2 are fairly similar in how to use. There are still some differences when it concerns VR Porn. Mainly the ability to watch 8K videos.
There are many ways to view VRPorn on the Oculus Quest 2 and I will tell you about all of them, starting with the most simple options and moving to the more difficult to setup.
1. The Streaming Option
The easiest option is to just go to a website/studio, sign-up and stream the VRPorn video directly in your headset. We recommend to try VRBangers if you are ok with subscribing to a VR Porn site. Or you can try VRPornJack for free content.
Advantages: Ease of use, no need for previous planing.
Disadvantages: Strong internet connection for 6K and up videos. Not all websites support streaming.
Just remember that while you can find free vr porn, if you want high quality content a subscription is necessary.
2. The SLR App Option
Another easy option is to get the SLR App. SLR or SexLikeReal is like Netflix for VRPorn. You just have to go to the link provided above, install the app following the instructions and watch over 10.000 VRPorn videos. They even have some free content you can check out.
Advantages: A lot of VRPorn videos you can choose from. High quality videos.
Disadvantages: You still need good internet. Not all studios are on SLR.
3. The Download Method
My favorite method is to download the video from my favorite website. If you are looking for VRPorn, here is a list of the Best VRPorn Sites 2020. All you have to do is to download your favorite VR Video to your PC, connect your Quest 2 to the PC, copy the file to your headset and then you can play the video from within your headset with an app.
I use DeoVR. You can find DeoVR in the Oculus App Store. For this method, it's good to have 256GB version of the Oculus Quest 2.
Advantages: You can play the files with no internet. High Quality 8K videos. Check out my article regarding 8K video.
Disadvantages: Files can be quite big. You have to copy the files in advance. If you have the 64GB version you cant store too many on the Oculus Quest internal memory.
4. The Oculus Link Method
This one is easy once you have everything setup. You just install Oculus Link and using a player like DeoVR you can play VRPorn videos from your computer hard-drive.
Advantages: You don't have to copy the files to Oculus Quest 2 Internal Memory.
Disadvantages: You need Oculus Link cable (or similar). Your PC has to be able to play the VR Video you want. If you travel, you may not have a PC/Good laptop for it.
There may be other ways like connecting a portable hdd or type-C usb memory stick and play the file from there. Or even setting up a DLNA and play the files using that. But I have not tried those methods yet. Just mentioned them to give you an ideea about them.
Hope you like my article about How to Watch VR Porn on Oculus Quest 2. If you have any questions or I missed something, contact me using the contact form at the bottom of the page.