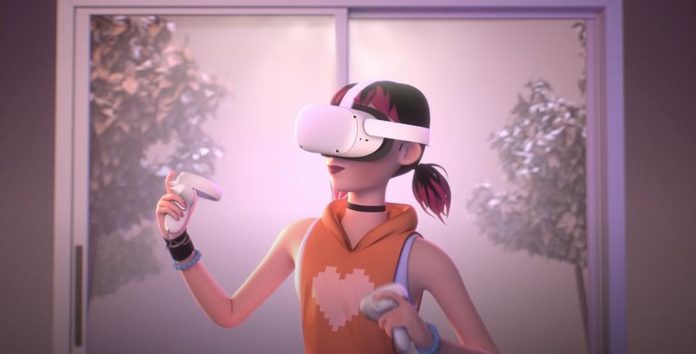 Looking for how to Install SideQuest on Oculus Quest 2? Well, you are in the correct place.
If you dont know what SideQuest is, it's a platform to more easly manage the content on your oculus quest device and also add content that is not approved by Facebook. This can be indie games, apk's that are in development and other custom content.
There is another more complicated way to add content to your Oculus Quest 2, but SideQuest is the easiest option.
Initial Setup: Getting your Quest and PC ready
There's a couple of things you'll need to do with your Oculus account, your Quest and your computer, in order to use SideQuest. This is all just a one-time setup action – you won't need to do this every time you want to sideload something, only the first time.
Make sure you have a USB cord to connect your Quest to your computer.
The charging cord that ships with the Quest is the small reversible USB-C connector on both ends. If your computer has a USB-C port, you can use that. If not, you'll need either a USB-C to A adapter or a USB-C to A cord, which you might already have lying around from another device.
Register as a developer on the Oculus account associated with your Quest.
In order to use your Quest in Developer Mode (which is required for sideloading), you'll need to register as a developer organization first.
Visit this page and make sure you're logged into the same Oculus account that your Quest is registered to. Enter a new organization name and tick the 'I understand' box to agree to the Oculus Terms of Service.
Enable Developer Mode on your Quest.
Now that you're registered as a developer, you'll be able to enable Developer Mode on your Quest. You can do this through the Oculus app, with the phone that is linked to your Oculus account/your Oculus Quest.
Open the Oculus app on your phone, with your Quest turned on so it can connect to the app, and then:
1. Tap 'Settings' in the bottom right
2. Locate your Oculus Quest listed in the Settings tab, and make sure it reads 'Connected. (If the app can't connect to your Quest, you may need to top on the Quest in settings to try and manually make the app connect. If it still can't connect, make sure your Quest is turned on, and your phone has Bluetooth and WiFi turned on as well)
3. Tap on the arrow button next to your device, to reveal more options
4. Tap the 'More Settings' button
5. Tap on 'Developer Mode'
6. Flick the switch to On instead of Off
7. Fully reboot your Quest – hold down the power button on the side and select 'Power Off' or 'Restart'. You Quest should fully reboot in order to properly start in Developer Mode.
After rebooting, your Quest should be in Developer Mode.
Install SideQuest on your computer
Go to the SideQuest downloads page and download the install file for your operating system. Run the installer, which will install SideQuest and the necessary drivers you need for sideloading.
Allow USB debugging between your computer and your Quest
This should also be a one-time setup step, if done properly.
1. Open SideQuest on your computer
2. Turn on your Quest and set up a guardian
3. Plug your Quest into your computer
4. Inside your Quest, not on your computer, you should see a request to "Allow USB debugging."
5. If you don't want to have to press OK on this screen every time you plug your Quest into your computer, make sure the 'Always allow from this computer' box is ticked.
6. Press OK
Congratulations! Your Quest and PC should now be set up to easily sideload apps via SideQuest.
We hope this showed you how to install sidequest on oculus quest 2, check out or next article Interactive VR Porn with Dezyred